Check out all our amazing Summer classes!
Complete List of Summer Classes & Registration Form: Summer Classes 2018
__________
We're holding Summer classes for Intermediate/Advanced dancers! Kelsey Rioux will be teaching on Tuesdays June 26th – July 17th. Whether you attend the Putnam Dance Center or not, we would love to see you! Register by June 19th!
Classes with Audra Hebard!
July 16th: 3-5 Musical Theatre
$25 for 2 hours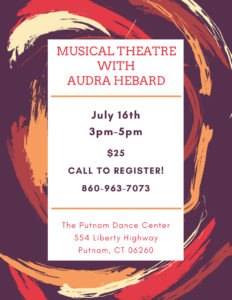 Call us to register!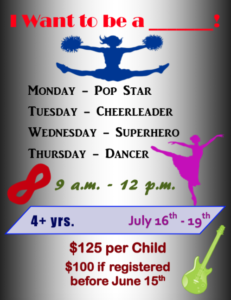 __________