2018
Arden Warinsky '14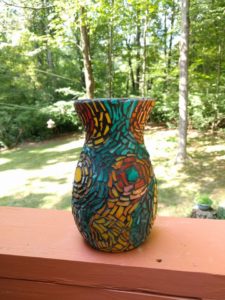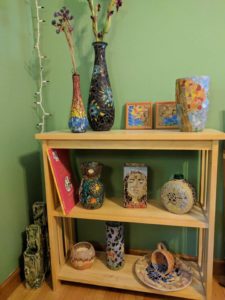 Arden is currently attending Central Connecticut State University and will be graduating in May 2018 with a degree in Art Education and be certified grades K-12. She works in various mediums of art, but has recently been creating mosaic sculptures and oil paintings. At CCSU Arden was the president for two years of their modern dance company "Dancentral," which works closely with the dance education program at CCSU under Catherine J. Fellows. Arden has been able to learn and perform choreography from numerous professional dancers including the Jennifer Mueller Company and Denzel Taylor. The dance program and Dancentral will be hosting the 7th annual High school dance festival in the coming fall in which any current dancers 8th grade and above at PDC are welcome to come dance!
Stay tuned for more details! Keep up the great work Arden!
__________
Audra Hebard '07
Audra Hebard, former student and PDC teacher and choreographer, is performing in Reagle Music Theatre's "Anything Goes!" We are so proud of you, Audra! You are such a beautiful person, dancer, and teacher, and you have inspired so many students who have come through the PDC. The world is a better place because of you! We can't wait to watch you perform!
__________
Caitlyn Faucher '14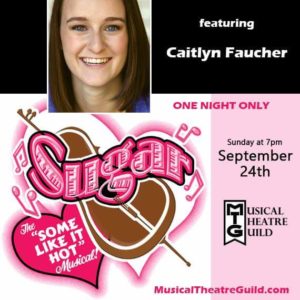 Congrats to alumni Caitlyn Faucher '14. We're excited to announce that she will be doing a musical called Sugar with Musical Theatre Guild at the Alex Theatre!!! We are so proud of you!
Caitlyn was also apart of a concept video for "Waiting Game" by Banks and is studying commercial dance at Relativity School in LA.
__________
2017
Morgan Cacciapouti '14
We are very excited to announce that Morgan Cacciapouti's choreography has been chosen to be showcased at the Koresh Artists Showcase, in affiliation with the Koresh Dance Company, in Philadelphia at the end of May! We are so proud of her!
__________
Cooper Everson '15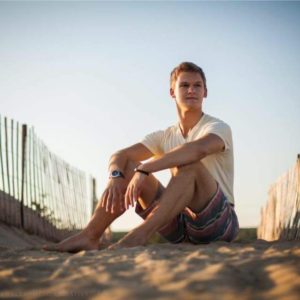 Cooper Everson '15, is a student at The Cary Ballet Conservatory in Cary, North Carolina. Cooper not only takes ballet classes every day but also jazz, hip hop and tap. We are very proud that Cooper continues his dance education in all areas of dance.