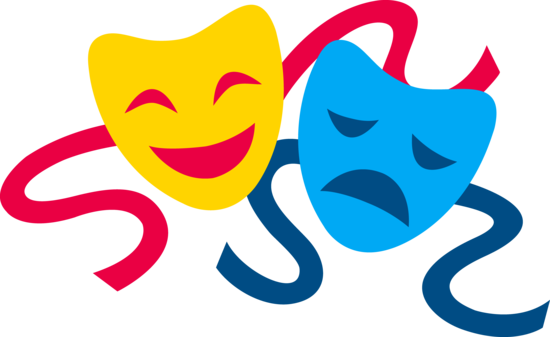 NEW ACTING CLASSES!
The PDC is happy to welcome Debra Leigh Siegel! [Read her bio here]
Take an acting class with her this January
Class Descriptions
Beginning Acting: Learn the basics of acting for the stage, film and television. We will work on the necessary skills for any actor: technique, character development, movement, projection, and voice & diction. A focus of this class will be scene study.
Improvisation & Theatre Games: Improve your stage skills by being able to think on your feet as we play different types of theatre games. This fun and freeing class will unleash your creative side. A great supplement to (or taken before) any acting class.
Auditioning & Monologues: The first step is always the audition, and this class will prepare you to nail it! We will explore the necessary skills for auditioning, whether at school, community theatre or professionally. We will focus on choosing and developing monologues and practice cold readings.
Class Schedule
Tuesday 3-3:45pm PreK-K Theatre Games
Tuesday 3:45-4:45pm grades 5-8 Improvisation & Theatre Games
Tuesday 4:45-5:45pm grades 9-12 Auditioning & Monologues
Wednesday 3-3:45pm grades 1-4 Theatre Games
Wednesday 3:45-4:45pm grades 1-4 Beginning Acting
Wednesday 4:45-5:45pm grades 5-8 Beginning Acting
Wednesday 5:45-6:45pm grades 9-12 Beginning Acting
Dates
4-week sessions
Tuesdays: starting January 27; February 10, 17 (no class on 2/3)
Wednesdays: starting January 28; February 11, 18 (no class on 2/4)
 Call the studio for cost inquiries & sign up today!
. . . . . . . . . . . . . . . .
We Sell Dancewear!
 For all your dance-outfitting needs:  tights, shoes, leotards + accessories
Contact us for more information
. . . . . . . . . . . . . . . .
"

To

dance

, Put your hand on your heart and listen to the sounds of your

soul

.

" 
– Luigi
The Putnam Dance Center, founded in 1996, offers a complete program of dance education for all levels from beginners to advanced. Our goal is to develop coordination, grace, physical fitness, and time management, while building self esteem and confidence. Through positive reinforcement our students will gain a lifelong appreciation for music, dance, and the arts, while creating friendships and memories that will last a lifetime!
We are located at 554 Liberty Highway, Colonial Plaza, Putnam, CT 06260.
You can reach us by phone at 860.963.7073, or by e-mail at  info@putnamdance.com.