The Putnam Dance Center, founded in 1996, offers a complete program of dance education for all levels from beginners to advanced. Our goal is to develop coordination, grace, physical fitness, and time management, while building self esteem and confidence. Through positive reinforcement our students will gain a lifelong appreciation for music, dance, and the arts, while creating friendships and memories that will last a life time!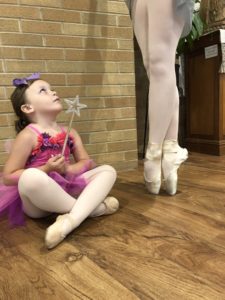 Thank you to all who joined us at The Putnam Middle School on Saturday, May 19th for this years recital, Cinderella!
__________
Registration Dates:
Tuesday August 7th from 4-7pm
Saturday August 11th from 12-2pm
__________ 
Tuesday, August 28th from 4pm – 7pm
Wednesday, August 29th from 4pm – 7pm
Thursday, August 30th from 4pm – 7 pm
Remember…
10% off your tuition if you pay in full!
5% off your first quartly payment if you pay before September 10th!
__________
Gift Certificates Available!
__________
New Class alerts!
Yoga!
Sundays: Restorative Yoga & Meditation
7pm – 8:15pm
Tuesdays: Hatha Yoga Flow:
7:15pm – 8:30pm
$10 drop in rate/ $90 for a 10 class card
Zumba!
Starting in the Fall
Friday- 3:20-4:20pm
$10 drop in rate/ $80 for a 10 class card
__________
Our Summer programs!
Summer Classes and Registration Form 2018
__________


__________
Like us on Facebook!
Follow us on Instagram!