The Putnam Dance Center, founded in 1996, offers a complete program of dance education for all levels from beginners to advanced. Our goal is to develop coordination, grace, physical fitness, and time management, while building self esteem and confidence. Through positive reinforcement our students will gain a lifelong appreciation for music, dance, and the arts, while creating friendships and memories that will last a life time!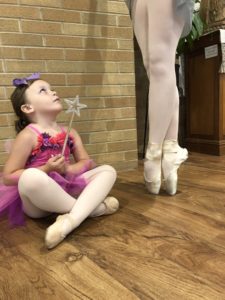 Click the link above for more info on the schedule, closed classes, and more!
***IMPORTANT DATE CHANGE***
Our 2020 Annual Recital "Beauty & The Beast" will now be tentatively held on Saturday, June 6th.
All dancers are expected to be available during our 3 dress rehearsal dates: Tuesday-Thursday June 2nd-4th. 
__________
Happy Birthday!
Happy Birthday to all our dancers and teachers born in February! We hope you all have an amazing day! 💕🎉
__________
The PDC is now a peanut and tree nut free studio!
We have a few students this year with severe allergies to peanuts and tree nuts. Please do not send your dancer in with snacks containing any nuts, and wash your hands before entering the studio if you have had such foods that day.  Thank you!
__________
Gift Certificates Available!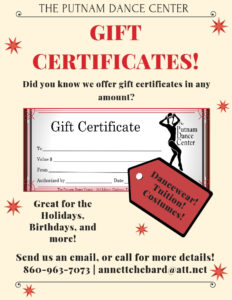 __________
Stay on top of our cancellations, events, and more here:
__________
Parent's Night Out!
Drop your kids off for a fun night at Parent's Night Out, and enjoy a comedy night for yourself!
$20 first child and $10 for any additional children in the same family. Register by January 8th! Limited spots available.
__________
We now offer Ballroom Lessons!
Contact us for more info!
__________
Like us on Facebook!
Follow us on Instagram!