The Putnam Dance Center, founded in 1996, offers a complete program of dance education for all levels from beginners to advanced. Our goal is to develop coordination, grace, physical fitness, and time management, while building self esteem and confidence. Through positive reinforcement our students will gain a lifelong appreciation for music, dance, and the arts, while creating friendships and memories that will last a life time!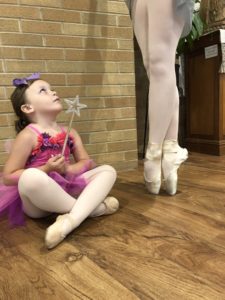 It's not too late to sign up!
But classes are filling up! Save your spot by calling the studio at 860-963-7073
__________
Remember…
10% off your tuition if you pay in full!
5% off your first quarterly payment if you pay before September 10th!
__________
Gift Certificates Available!
__________
Stay on top of our cancellations, events, and more here:
__________
The Putnam Dance Center wants to wish all our students and faculty members born in December a huge Happy Birthday! We hope you're able to spend time with friends and family, and that your day is filled with lots of love, laughs, and great memories! ❤️🖤🎉

__________
Upcoming Events and Fundraisers!
PDC 20% HOLIDAY SALE
'Tis the Season! The Putnam Dance Center is hosting a 20% OFF HOLIDAY SALE next week! December 10th-15th
~
Stop by the studio at any of the following times to see what we have, and take advantage of this awesome opportunity! Sale will include shoes, leotards, dance sweaters, bags, tights, PDC logo wear, and leg warmers. This applies to all items in inventory as well as PDC Logo wear that can be ordered.
Orders are not guaranteed to be in by Christmas
Here are our hours! Stop on by!
Monday | 4pm-8pm
Tuesday | 12:30pm-2pm; 4pm-8pm
Wednesday | 4pm-8pm
Thursday | 9:30am-11am; 4pm-8pm
Friday | 4pm-8pm
Saturday | 9am-2pm
Dance & Dessert!
It's finally here! The Putnam Dance Center's 13th annual Dance and Dessert is just one month away and tickets are officially on sale for $10! Join us on Saturday, January 5th 6pm at the Rectory School in Pomfret, CT for an evening of dance, followed by complimentary desserts!
~
This year, we are adding an additional portion to the night by offering various raffles to be announced soon. Stay up to date with our Facebook event page to see what we are raffling off! 
https://www.facebook.com/events/285176988800661/ 
~
Our students work so hard to put together this show for friends and family who would like to see their dances before they compete around New England, and at nationals in Virginia Beach. See a team member for tickets, or contact us at annettehebard@att.net or 860-963-7073. We would love to see you there!

Comedy Night!
Check it out! The Putnam Dance Center is holding a Comedy Night fundraiser for our Competition Team!
In partnership with "Funny4Fund$.com," our comedy night will be held at the VFW in Danielson, CT on Saturday, January 12th at 8pm with none other than Scott Higgins! 
The night will kick off at 6pm with snacks, raffles, 50/50, auctions and more!
See a team member for tickets, or contact us at annettehebard@att.net or 860-963-7073.
Gift Card Fundraiser!
Our competition Team is hard at work preparing for the upcoming season, but we need your help to get to nationals! Check out our GIFT CARD FUNDRAISER for the month of November! 
Rather than purchasing a gift card from the store, purchase one from the front desk or from a comp team member so that we can get a percentage of the amount that you buy. Or, if you know you are going to spend money eventually on gas, Walmart, Dunkin' Donuts, etc. purchase a card for yourself and also help benefit the team!
The best part… there are between 400-500 cards to choose from that work just as if you bought one from the store!
Orders are due DECEMBER 10TH and the cards will be in on December 18th, just in time for the Holidays! Give us a call for more details!  
Parents Night Out!
December is on its way in, which means we've got another Parents Night Out Event. And this month, we're giving you TWO opportunities to get out, get some shopping done, or have a night to yourself! 
~
This will be a night filled with fun games, activities, movies, great food, and more! Don't miss out on this opportunity!
December 15th and December 22nd 5pm-10pm 
~
Recommended for kids ages 5-10 years old, but all are welcome both PDC and non PDC members.
$20 first child, and $10 each additional child from the same family.
See you then!
__________
Like us on Facebook!
Follow us on Instagram!